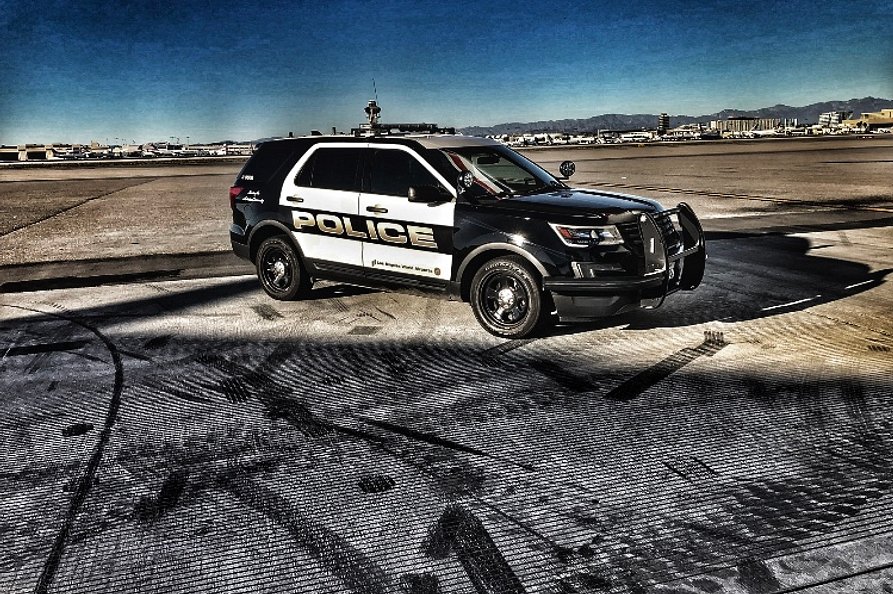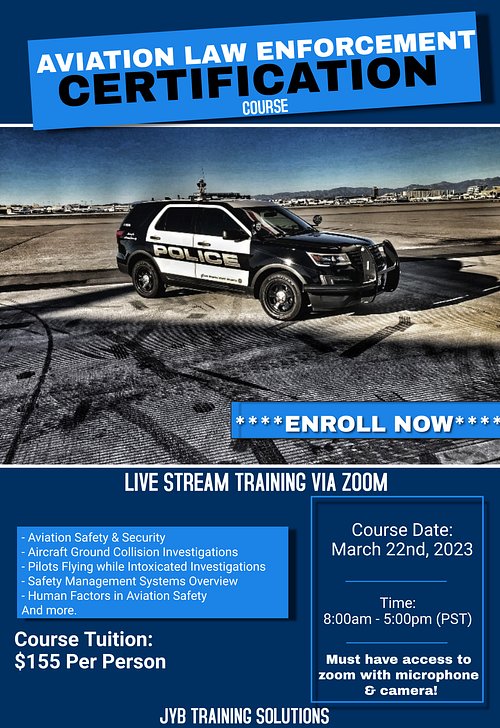 This training is valuable for new and experienced security staff who are assigned to an airport or have security responsibilities anywhere in the aviation industry. The material covered can be applied to small, medium or large hub airports around the world.
At the end of this course, officers will be able to identify and articulate the: Role law enforcement/security officer play with regards to keeping our airports safe and secure, demonstrate how to conduct a proper aircraft ground collision investigation, identify a pilot or crewmember who is flying while under the influence of drugs and/or alcohol along with what actions to take thereafter, recall and apply safety management system components, demonstrate how to mitigate breaches and perform vulnerability assessments. Demonstrate how to complete accurate and comprehensive report writing aviation safety and security related incidents.
Training Topics will include: Aviation Safety & Security, Aircraft Ground Collision Investigations, Pilots Flying While Intoxicated, Safety Management Systems Overview, Human Factors in Aviation Safety/Security, Mitigating Breaches, How to Conduct Effective Vulnerability Assessments, Securing Your Airfield and more.
WHO SHOULD ATTEND? Airport Law Enforcement Officers, Airport Security Officers, Airport Managers, TSA Personnel, Airport Security Coordinators, Federal Security Directors, Airport Directors and others with security responsibilities in aviation.
To inquire about onsite, or to host training at your facility, fill out and submit the form below.
Aviation Law Enforcement Certification Course
March 22, 2023 8:00am - 5:00 pm (PST) (8) Hours
June 14, 2023 8:00 am - 12:00 pm (PST) (8) Hours
Please make all checks payable to "JYB Training Solutions"
We also accept all major credit cards.
For questions regarding payments and invoices, please e mail info@jybtraining.com